Hi folks,
Here are the final results of the Ausbowl Team Champs III: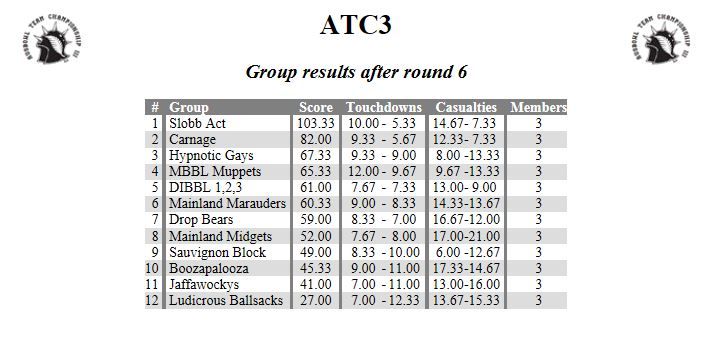 Boozapalooza won teams sports on tie breaker after a tie with the mainland midgets and the hypntic gays.
Here's the individual rankings. These will differ from the scores people will have seen on the day as they included a share of the team points whereas these are individual scores only so coaches aren't dragged down/up by their team.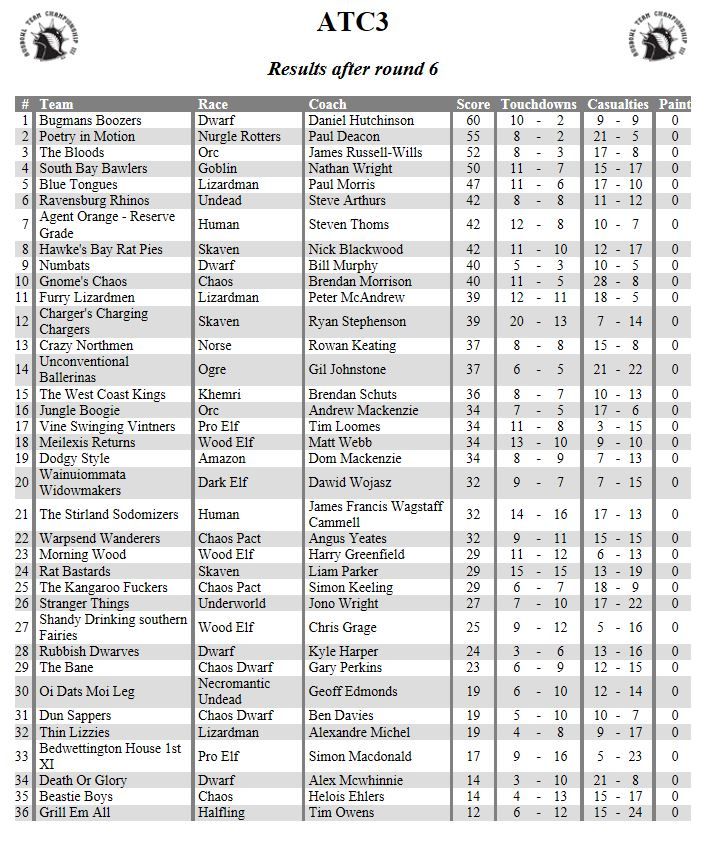 For interest's sake, here's the team rankings without the team score added which shows how important it was to win matchups. MBBL benefitted most from it, almost getting onto the podium from 8th place.