Hey all,
I have no pics yet of my own Orx team, but I thought I'd get this started for anyone/ everyone to post up pics of any dread teams they've painted or converted in some way, or paid someone else to do.
I would like this thread to continue on in the vein of a show and tell for all coaches.
[pics of D_Arquebus' Orx]
Custom bodge job to get the Hex based from a cereal box I think. Didn't have time to source any real Hex bases.
First up the Orx. First one is standard the rest I converted so they would all be different. Some green stuff work to be done and then more painting for fine detail. These were a overnight rush job before SBB last year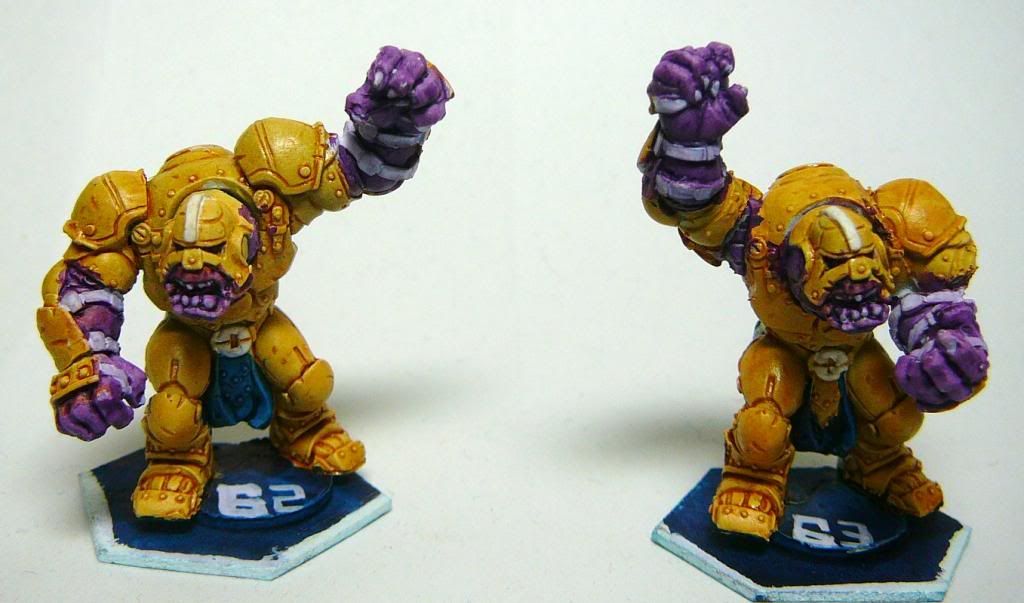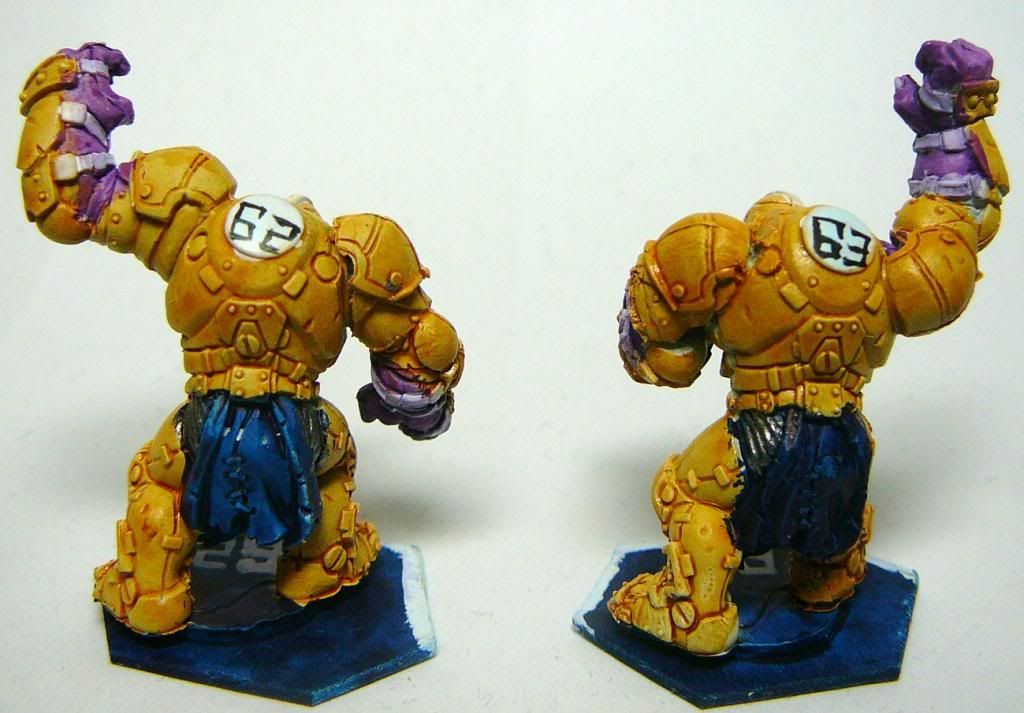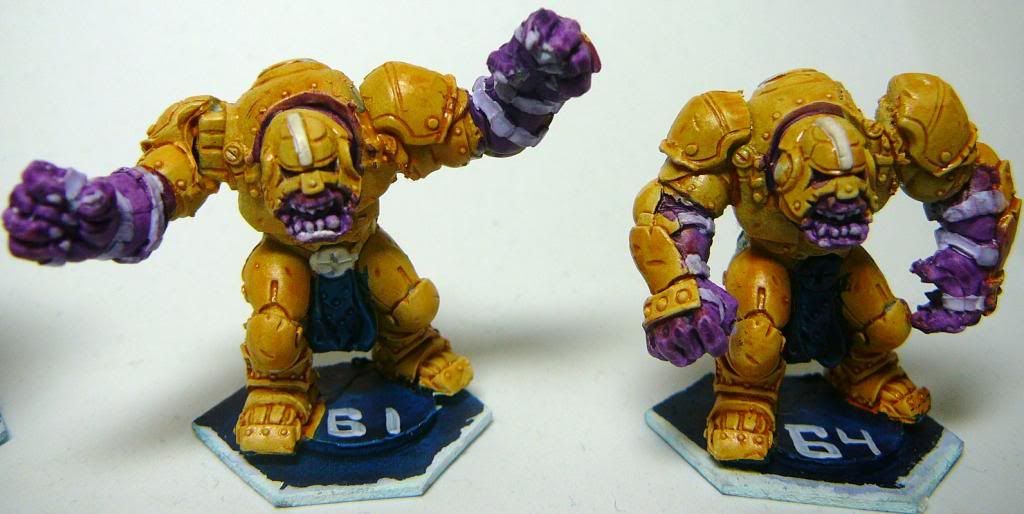 Next the Goblin Jacks. Again 2 are standard I think and the rest were cut and re-glued. Same story as the Orx re touch ups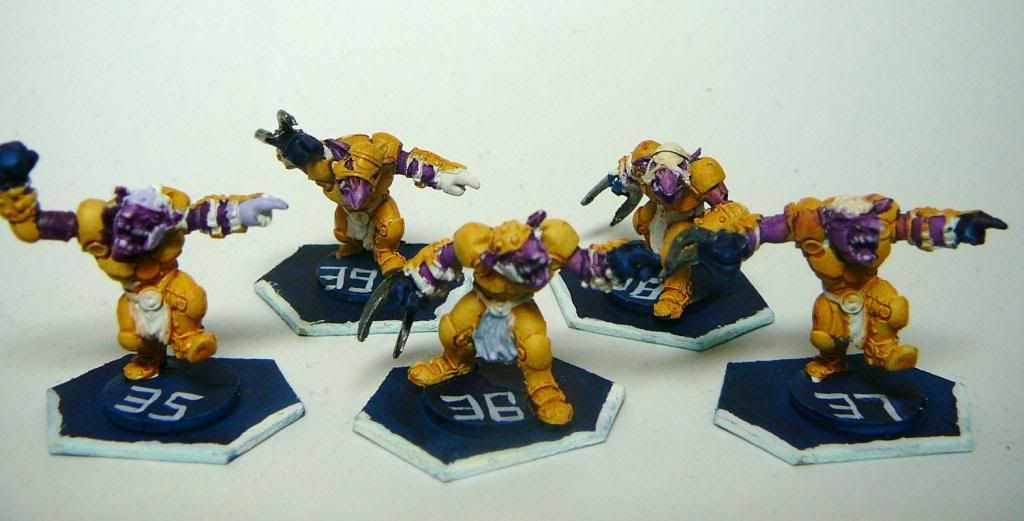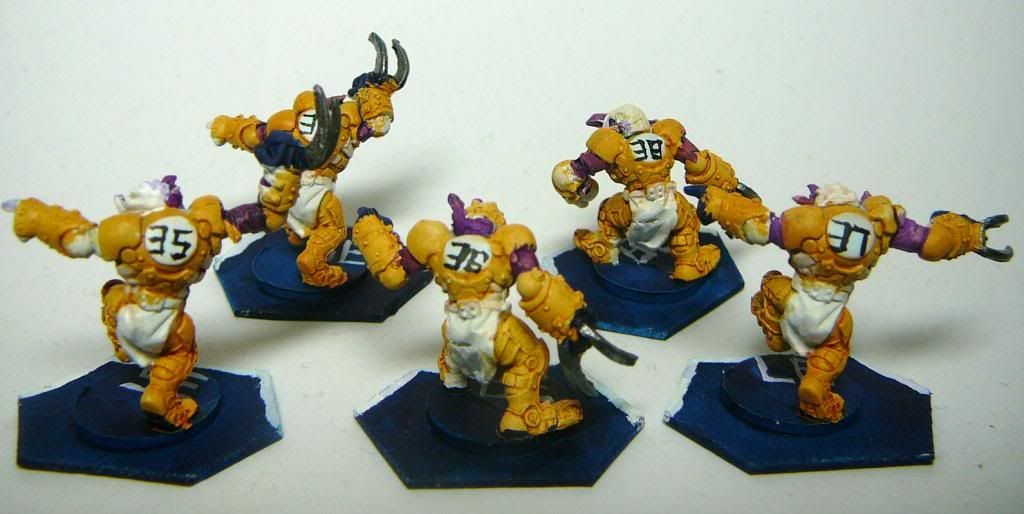 Cheers